The Atlantic County Park System offers a wide variety of recreational and leisure pursuits at its seventeen parks and facilities.
109 State Highway 50
Mays Landing
New Jersey
08330
United States
+1 (609) 645-5831
+1 (609) 645-5873
Park Hours
7:30AM till
½ hour after sunset
Download/Print Maps
---
Estell Manor Park Trail System Map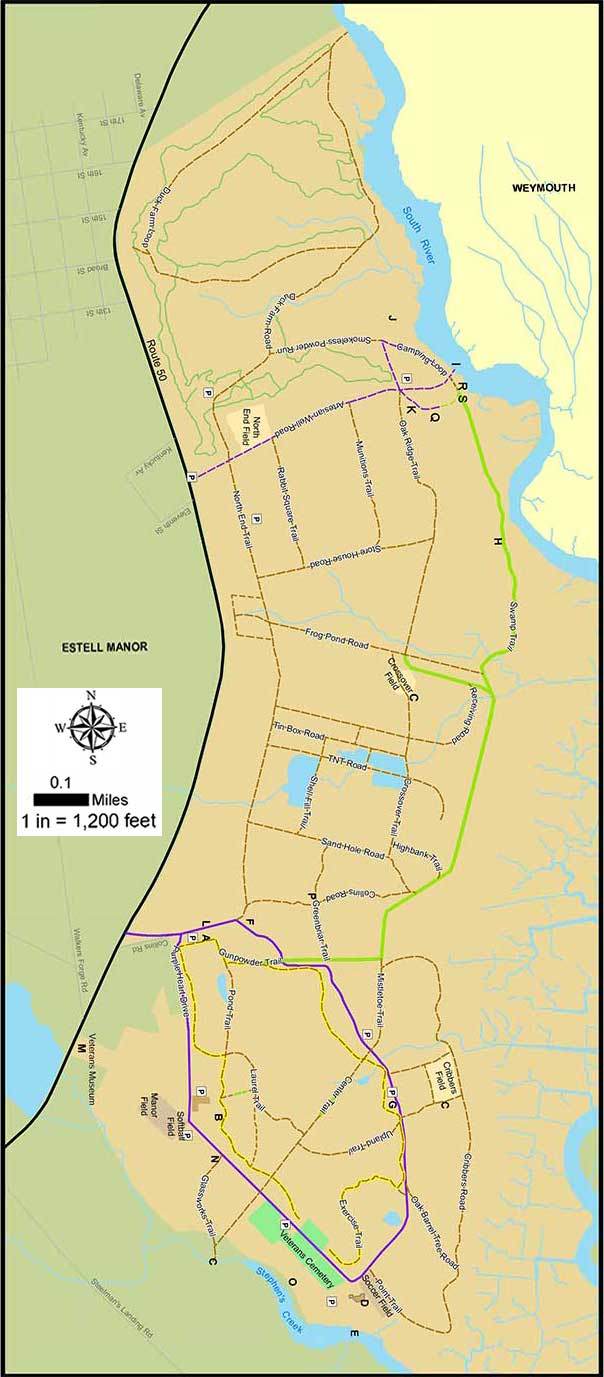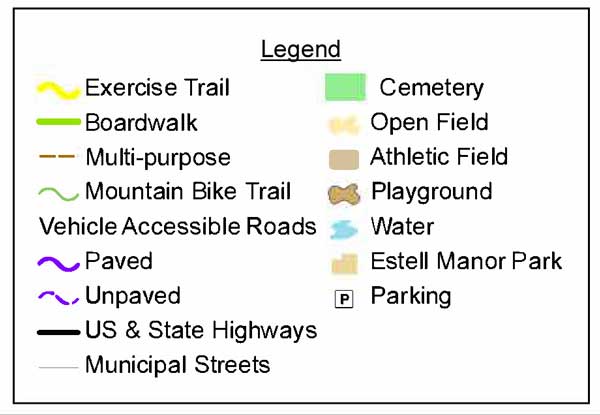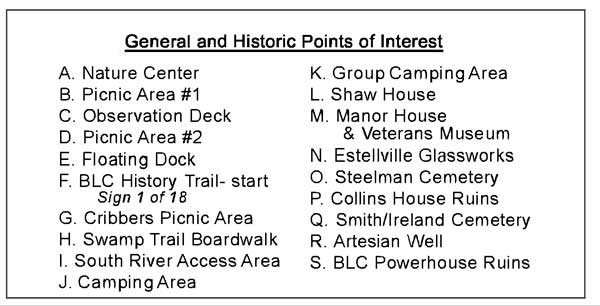 This map is for demonstration purposes only and was not developed in accordance with National Map Accuracy Standards. Any use of this product with respect to accuracy and precision shall be the sole responsibility of the user. The map was developed, in part, using New Jersey Department of Environmental Protection Geographic Information System (GIS) digital data, in conjunction with the Atlantic County Office of Geographic Information Systems, but this secondary product has not been
verified by NJDEP and is not state authorized.
The geodetic accuracy and precision of the GIS data contained in this map has not been developed nor verified by a professional licensed land surveyor and shall not be nor is intended to be used in matters requiring delineation and location of true ground horizontal and/or vertical controls
File: EstellManorTrailMapVertical062013.mxd Printed on 8/8/13
Base images prepared by the Atlantic County Dept. of Regional Planning & Development,
Office of Geographical Information Systems
Joe Maher, Department Head - Barry Hackett, Director of GIS
Back to Top