Thursday, June 18, 2020
Primary Election Ballot Drop Boxes Available Beginning June 18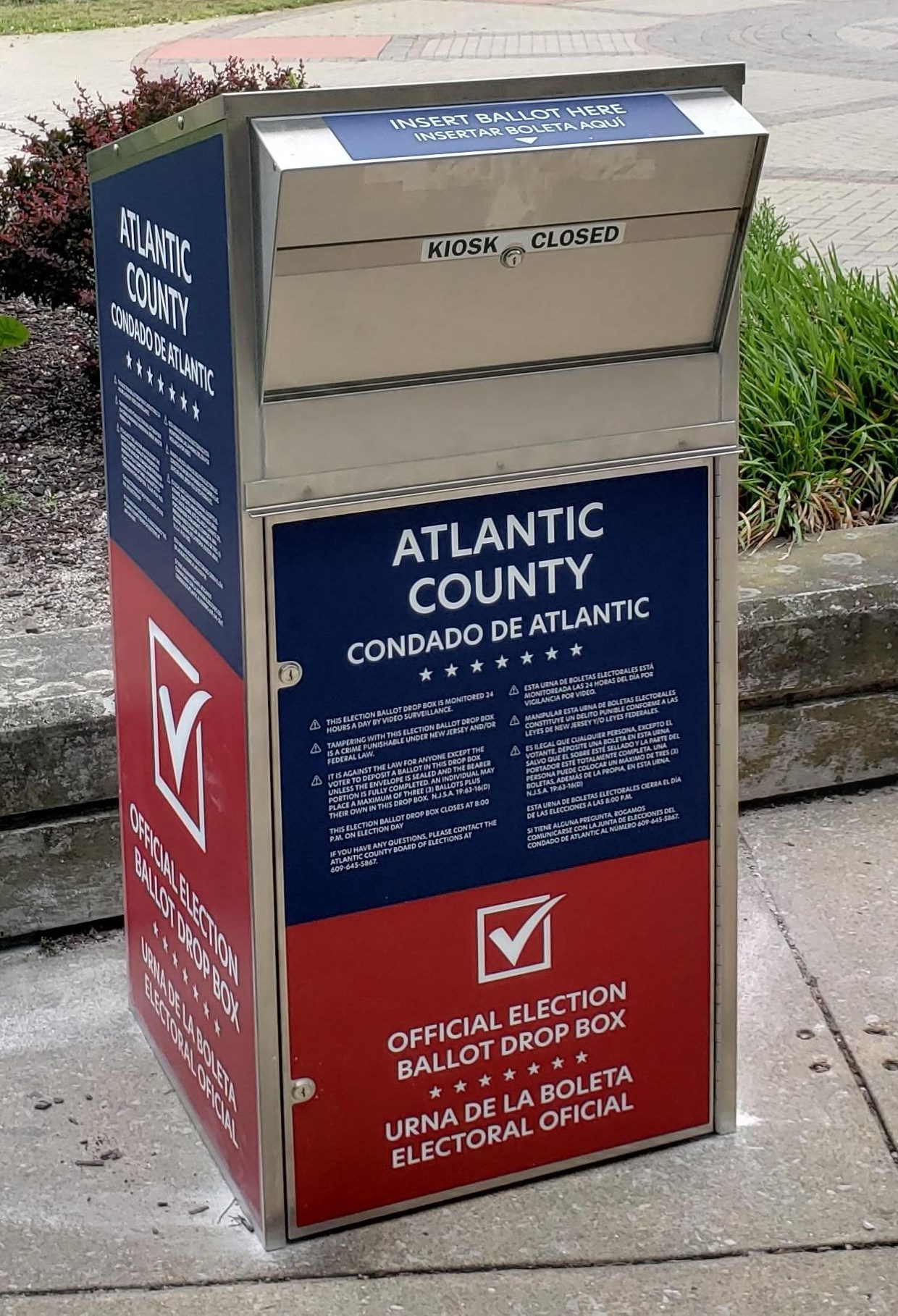 As an added convenience to voters, Atlantic County election officials advise the public that Primary Ballot drop boxes are being placed for Atlantic County voters to safely deposit their VOTED mail-in-ballots for the July 7th Primary Election. These drop boxes include bilingual instruction.
Beginning today, Thursday, June 18, three drop boxes are open to the public and can be used to deposit ballots 24 hours a day, up to and including Primary Election Day at 8 pm. Officials anticipate the remaining two drop boxes will be accessible by the week of June 22, as sites are being structurally prepared for this placement.
These ballot drop boxes are in addition to regular U.S. Postal Service mailboxes located throughout the county. All Primary Election ballots are postage paid for those voters who choose to mail their ballot through the U.S. Postal Service.
Voters who have any questions or concerns may contact (609) 645-5885.

DROP BOXES servicing voters beginning June 18th include:
Atlantic County Office Building
1333 Atlantic Avenue
Atlantic City, NJ 08401
Galloway Municipal Hall (Municipal Court side of building)
300 E. Jimmie Leeds Road
Galloway, NJ 08205
Hammonton Municipal Building
100 Central Avenue
Hammonton, NJ 08037

DROP BOXES servicing voters by the week of June 22nd include:
Egg Harbor Township Municipal Hall
3515 Bargaintown Road
Egg Harbor Township, NJ 08234
Buena Vista Township Municipal Hall
890 Harding Highway
Buena Vista Twp., NJ 08310