Tuesday, March 29, 2016
Firearms Training Facility Reaches Membership Milestone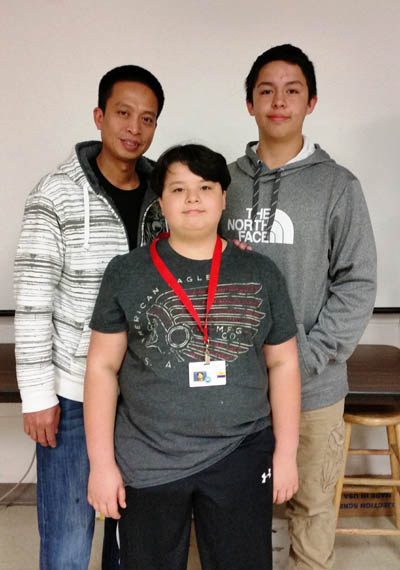 Even better than Facebook "likes," the Atlantic County Firearms Training Facility registered its 5,000th member when 12-year-old Nicholas Solomon of Egg Harbor Township participated in a Firearms and Ammunition Safety Training (FAST) class on March 12, 2016 with his 15-year old brother Seth, member 5,001, and father Nic, member 5,002.

The facility opened in 1996 at 175 Betsey Scull Road in Egg Harbor Township to provide a training facility for law enforcement as well as a safe and friendly educational atmosphere for civilian members. Members include men, women and youth 10 years of age and older.

"Our staff is committed to promoting the safe handling and shooting of firearms," stated County Executive Dennis Levinson.

Instructors and range safety officers are certified by the National Rifle Association and/or the New Jersey Police Training Commission.

The Firearms Training Facility offers a variety of classes for all ages. Kids as young as 10 years old, accompanied by a parent or guardian, may participate in introductory classes.

The FAST class that Nicholas Solomon attended includes six hours of training, most of which occurs in the classroom, with an emphasis on responsibility and safety.

Classes are discipline-specific. A member must take the handgun class prior to shooting pistols and the rifle class before being permitted to shoot long guns at the facility.

To learn more about the Atlantic County Firearms Training Facility, visit www.aclink.org/publicsafety/FTF.
Click here for more information.