List of County Press Releases.
1333 Atlantic Avenue
Atlantic City
New Jersey
08401
United States
+1 (609) 343-2313
Monday, September 16, 2002
Galloway / Port Republic Air Spray Rescheduled for September 18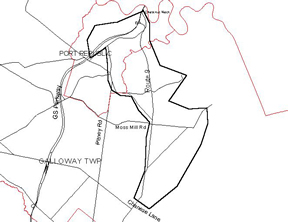 In an effort to reduce very high populations of salt marsh mosquitoes, the Atlantic County Office of Mosquito Control will be aerially spraying the eastern portions of Galloway Township and Port Republic, weather permitting, on Wednesday, September 18th between 5:00 PM and 8:00 PM. The aerial spray over this area was originally scheduled for Friday, September 13 but was postponed due to high wind conditions.

The air spray will target large numbers of salt marsh mosquitoes that emerged along the coast following heavy rains and high tides. Salt marsh mosquitoes are particularly aggressive to humans creating a considerable nuisance. The salt marsh mosquito has also tested positive for the West Nile virus.

The area to be sprayed by aircraft is from Chanese Lane north along Route 9 and Old New York Road to Port Republic and east to the salt marsh, and from Chestnut Neck west to Sooy's Lane. A map of the spray area can be seen on the county Web page at: www.aclink.org/PublicWorks/mosquito. The airspray application will consist of malathion applied at a very low volume at the rate of 3 ounces per acre.

If you have any questions, please contact the Office of Mosquito Control at (609)645-5948. You can also call the mosquito control / West Nile virus hotline at 1-877-6-4FACTS for up-to-the-minute information on mosquito spray schedules, 24 hours a day.



Back to Top