The Atlantic County Office of Geographic Information Systems provides both interactive and static maps of Atlantic County through this website.
Rt. 9 and Dolphin Ave.
Northfield
New Jersey
08225
United States
+1 (609) 645-5898
+1 (609) 645-5836
The Atlantic County Department of Regional Planning is hosting these municipal zoning interactive web-maps to assist our municipalities with required updates to municipal zoning information. Please click on your municipality of interest below to further inspect municipal zoning and other pertinent data. Visit here for a quick start guide to Atlantic County Municipal Zoning Maps and contact us here with any further questions regarding these maps or municipal zoning update.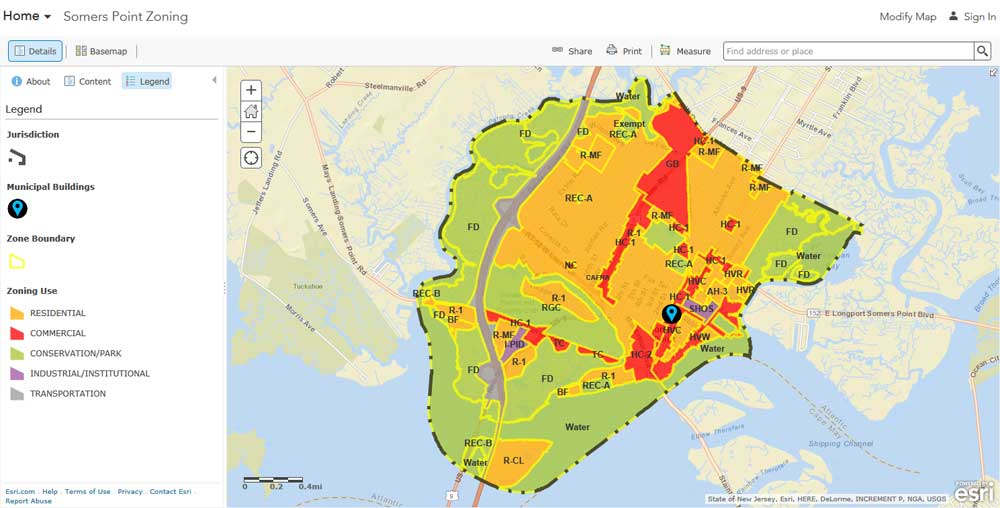 Back to Top